Free Stuff
Below is a list of Free Gifts for your mind - programs,videos, e-books and more. Gifts which can change your life.
Incredible stories
Bill Bartmann went from being homeless, broke, an alcoholic and paralyzed at the age of 17 to become the 25th richest person in USA.
Bob Proctor only earned $4,000 a year and had no business experience, no business network, no education, but then he discovered the same LIFE CHANGING information listed below. In his first year after studying this information he earned $175,000 and then he earned over a $1000,000 the following year. Today he is a multi-millionaire and a leading teacher in The Secret of Life. He has been teaching this material for nearly 4 decades.
These are just 2 out of thousands of similar stories about people who have become successful against all odds.
How is this possible?
It is possible because these people broke free from ignorance. They realized that they could think regardless of circumstance and become whatever they wanted. They realized that the POWER lies within. It's all in the THINKING.
You are not the victim of your circumstances, but the MASTER of them
Legson Kayira
Successful people found something that motivated them and they kept at it. They gained new knowledge about the Secret of Life. They started to share and help people.
More for all - less for none.
Anyone can do this. You can do this. Learn more to see how
To get you started I have provided a list of free gifts for your mind. Great programs, e-books, videos, articles and more. This life changing information has helped people become successful and it can do the same for you. Keep an Open Mind and enjoy this information.
Free E-books
Make A Ripple - Make A Difference: this 44 page free e-book is all about The Secret of Success, The Power of Your Thought, How to Make or Break a Habit, How to Access Your Subconscious Mind while still being conscious and more. Learn more
3 incredible e-books from The Masters: Wallace D. Wattles, Charles Haanel and Napoleon Hill. Great e-books that will inspire you and help you change your thinking for the better. Learn more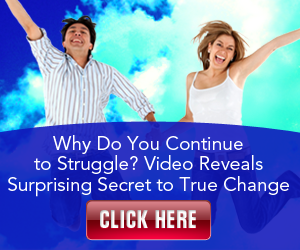 Free Tele-seminar
How is YOUR LIFE affected by the Laws of the universe? Learn more
Free Programs for the Mind
Powerful lessons from the SILVA program helping you reprogram your subconscious Mind - Learn more
Great stories about Unstoppable People - What Makes Them Tick. Learn more
Free sample of The Meditation Program. Learn more
Great Seminars and video previews on Success Secrets from Top Speakers
Other free stuff
Ads
Return from "Free Stuff" to the Home page of One-Mind-One-energy.com